Your guide to choosing a carpet for your home
GETTING BETTER AND BETTER – TOGETHER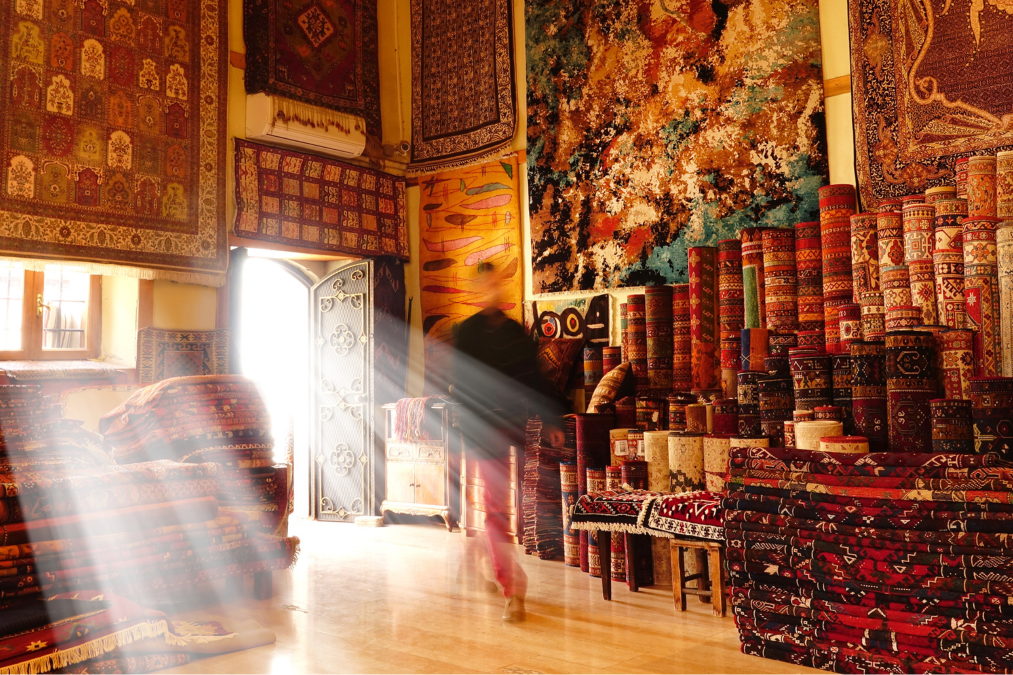 One of the branches of Ramizan Jasir Al-Fawzan & Sons Investment Company, a prestigious company established before 1960 by the founder (may he rest in peace). The company specializes in purchasing, importing, producing, and selling carpets, rugs, vinyl flooring, artificial grass (Angela), mosque carpets, parquet flooring, wholesale and retail mats.
The company boasts the largest showrooms to display its products, ease of shopping, quality materials, variety of products, best prices in the market, and suitability for all categories with the latest international and national models that appeal to all tastes. The company also provides custom design services (Al-Hayat Carpet Factory) and serves its customers in the most important cities in the Kingdom.
The company takes great care to offer a wide range of products, including both international and domestic carpets sourced from the largest global and national manufacturers. These carpets are made from the finest quality yarns and feature intricate designs that embody a blend of national and international aesthetics, catering to diverse tastes.
The company prides itself on owning the best brands in the carpet and rug industry, which include:
Al Hayat Carpet
Turkiana
Orientalo
Selection
These brands are known for their exceptional quality, exquisite designs, and innovation in the carpet and rug manufacturing sector.
Spaces filled with beauty